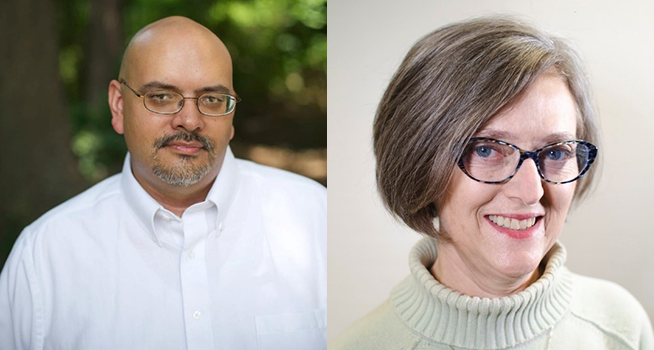 Project Summary
We plan to design and deliver a series of workshops on values-based scholarly assessment tailored to specific departments that express an interest in hosting these over the next year. These will feature two-part discussions that encourage faculty to brainstorm and elaborate their own scholarly and pedagogical values, and then consider how those values are or might be reflected in their scholarly evaluation policies and practices.  We will follow-up with interested faculty to create an ongoing community discussion of these issues via Microsoft Teams (internally) and a Slack channel (externally) in hopes of promoting and supporting substantive changes in policy and practice across departments and institutions.
Biography
John Martin
John Edward Martin is the Scholarly Communication Librarian at the University of North Texas Libraries and a member of the Scholarly Impact Service team. He has a long-standing interest in re-envisioning our scholarly evaluation and rewards systems to reflect the current values of researchers, teachers, students, and librarians, and to become more inclusive of a wider range of scholarly work, creative pedagogies, innovative formats and methodologies, types of peer review, methods of sharing or pubication, and systems & practices of evaluation. His work in Open Access/OER initiatives, digital scholarship, scholarly impact, and open scholarly publishing at UNT reflect these ongoing commitments.
Erin O'Toole
Erin O'Toole is the Science Reference Librarian at the University of North Texas Libraries and a member of the Scholarly Impact Service team. Through her work with science faculty and graduate students, Erin learned about bibliometrics in Web of Science and Scopus and gradually became the library's contact person for questions about the citation indices. She now uses that knowledge and her awareness of the limitations of metrics for research assessment to assist faculty in demonstrating the impact of their scholarship. Erin looks forward to working with UNT's faculty to identify more creative and values-based approaches to research assessment.